Amazing tools for school owners - to run the most amazing school ever....
Tools and kits for every martial art school owner, to help them run their business professionally, easy and at the highest in quality!
Allie Alberigo has been a martial art school owner for over 25 years. Allie Began his martial art journey at the age of 3 years old and starting his own school at the age of 16 years old, when his teacher Tuhon Chris Sayoc of the Sayoc Fighting system handed him the keys to his first location.
Allie taught there for another 2 years, then decided to dedicate his time to being a student. Not until 1991 did he open his first martial art school some 15 years later. He has been running his martial art school and still does to this day you can check it out online at www.lininja.com.
Allie began coaching over a decade ago, having headed up Member Solutions (APS) consulting program. There Allie was in contact with 1000's of school owners helping them achieve their goals.
Since then Allie has helped hundreds if not thousands of school owners achieve their dream of being a professional, profitable, successful school owners with a high level of martial art integrity. You see, there are many coaches out there who can teach you how to make a buck, but Allie shares with you how to be a success and still living out your martial art dream. Check out some of his amazing products and systems.

Martial Arts Business 101 is an essential tool for anyone serious about running a successful professional martial arts school. Built from Shihan Allie Alberigo's 46 plus years as a martial artist, this book is filled with crucial information that will help school owners avoid common mistakes and catapult their schools to a level only previously attained by a select few.
Warning
This is not a book filled with empty concepts and theories it is a must have for anyone that wants their martial arts school to be more than just another karate school run by just another black belt.
Some praise for Martial Arts Business 101
"I've had the privilege of working with Allie Alberigo for over 9 years. I admire him for doing something that many preach but don't practice. He walks the talk. Allie stays true to his core values which comprise of honesty, selflessness and integrity. As an accomplished martial artist and businessman he is committed to helping others achieve a higher level of success. I know that the industry is better off because of Allie." - Dina Engel Chief Operating Officer, Member Solutions, Inc.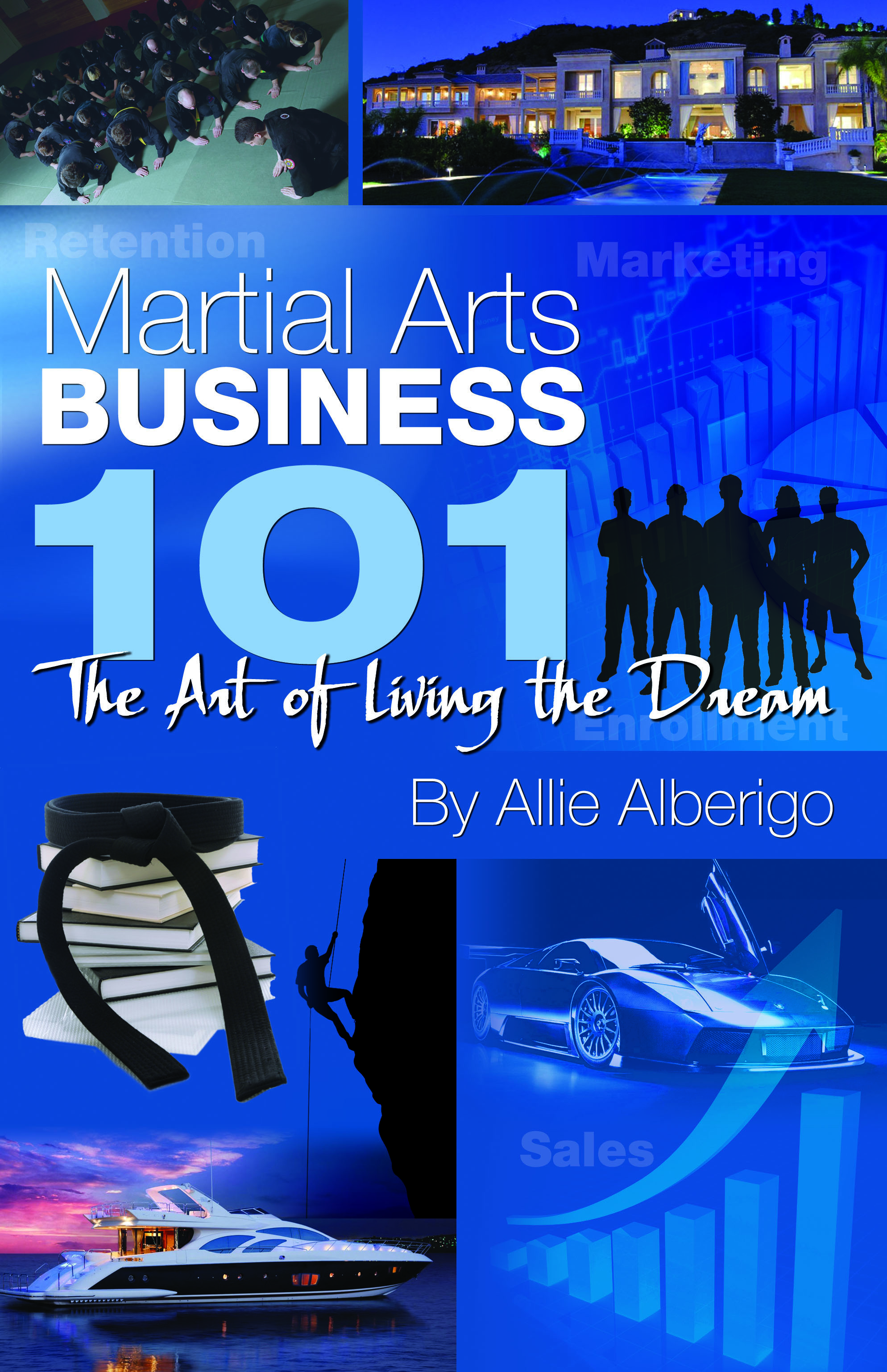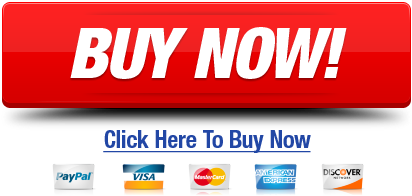 "I consider Allie Alberigo to be one of my closest friends. In the martial arts industry he is well known for his ethics and friendship. Allie cares about what he does and is sincere in helping others with his gifts and talents. If you're a school owner this book will provide insight, enlightenment and inspiration for you to reach your goals at a higher level than expected and take it to the next level. The school you dream about is in your grasp and this book will teach you how to reach it." - John Geyston Premiere Martial Arts, Multiple School owner.
"Allie's book is full of nuts and bolts business information that is delivered with an enthusiastic, straight forward, sometimes humorous style that is 100% authentic Allie. Feel the enthusiasm as you venture through each insightful chapter."
Kathy Marlor Director of Consulting Member Solutions, Inc.
This book has simply changed my life. I read it on the way back from Atlantic City where I purchased it. By the time I was back home, I had almost devoured half of the book. I had more highlights then I even put in any other book that I have read. Upon my return I sat literally for another day just reading the book. It was amazing. I am now a personally coaching client of Allie and my school has skyrocketed. Honestly if your serious about your school you have to buy it immediately. If you don't, you are simply just not serious about your book.
Philip Danzig
I've been so busy reading business and motivational books from outside our industry that I find I've neglected some get stuff inside the Martial Arts Industry. I just read through "Martial Arts Business 101" by Allie Alberigo Shihan and, I've got to tell you it's fabulous.
First. What it's NOT. It's not a fuzzy sit in the corner and meditate motivational book. It's a get out there and how to make it happen book.
Second. It's not a lie to them - tell them what they want to hear Martial Arts Business - Backwards book. In other words it doesn't say just go take another BJJ, TKD or whatever class - become a better technician and you'll retire rich. Clearly quality martial arts is "foundational" it's essential. But this book is about how to go get a new student - keep them for life - "treat them like "The President" and make sure you "keep the plates spinning."
What I really like is that he's not afraid to "get down in the mud" and explain things like his daily schedule and, what each of your staff members should do.... and, then covers all the way up to what to do when it's time to retire or move on. As he says - much is common sense - however sadly common sense isn't common.
Thanks for a great contribution!
Stephen Oliver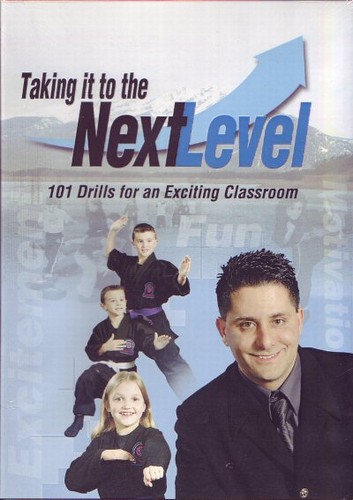 If you are like most martial art instructors teaching on a daily basis, you probably get caught up doing the same thing over and over again. We know that disguising repetition is the key to an exciting successful class. However, adding new drills into your repertoire could really inject a whole new level of excitement that could virtually take your class to the next level. With this DVD you will never have a boring class again! Allie shares with you 48 years of martial art training experience and an arsenal of non specific martial art drills that any martial artist can teach irrelevant of system or style, to add fun and quality to your classroom.
Whether you want to inject some excitement into your staff or your students, this is the DVD for you. This is the perfect DVD to give to your team of instructors of just for your own arsenal of amazing teaching techniques and drills.
Available in DVD format. $49.99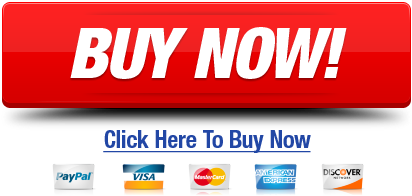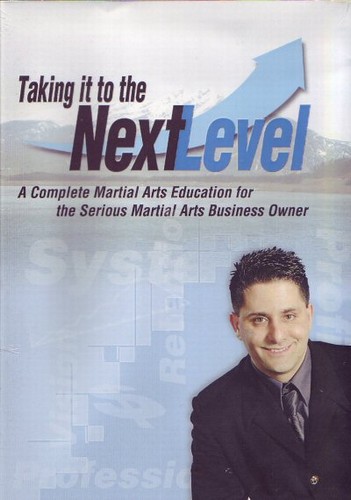 No matter whether you are just opening your school or you are a seasoned school owner, this is the DVD for you. The concepts presented in this tape are both innovative and beneficial to any studio owner irrelevant of your martial art style, affiliation or stage your school is in.
If you are serious about running a professional martial arts school, and have the desire to take your business to the next level, the information presented in this tape can help you do so.
Allie shares with you how he took his student count for 0 - over 1200 students in a 6 locations with Branch Schools throughout the world. These no nonsense principles work whether you want to have thousands of students or just a small studio. Allie shares with you marketing tips, systematization of your school, retention, special events, management and much more...... This is worth every penny even if you take one idea out of the DVD and put it into action. This is the DVD that keeps on producing big $$$.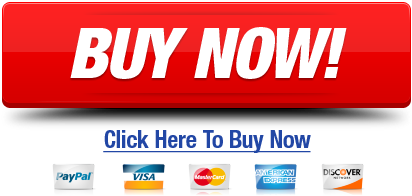 Allie Alberigo has been running successful one day, week long and Full Summer, Summer Camps through the year for over two decades. He prides himself in creating an experience that not only keeps the attendee's coming back for more but creates and incredible value for the families involved. Some people look at camp as just another way to make money, but Allie looks at camp as a beneficial learning experience for the attendee, the staff and the parents involved. See how he lays out for you exactly what to do from A - Z in this incredible Killer Kamp System. The program is a downloadable PDF complete with other support information and email access to Allie for questions. $39.99
Yes, Allie I want the "Killer Kamps Training System" and my FREE month of Taking it to the Next Level to help me grow my business systematically.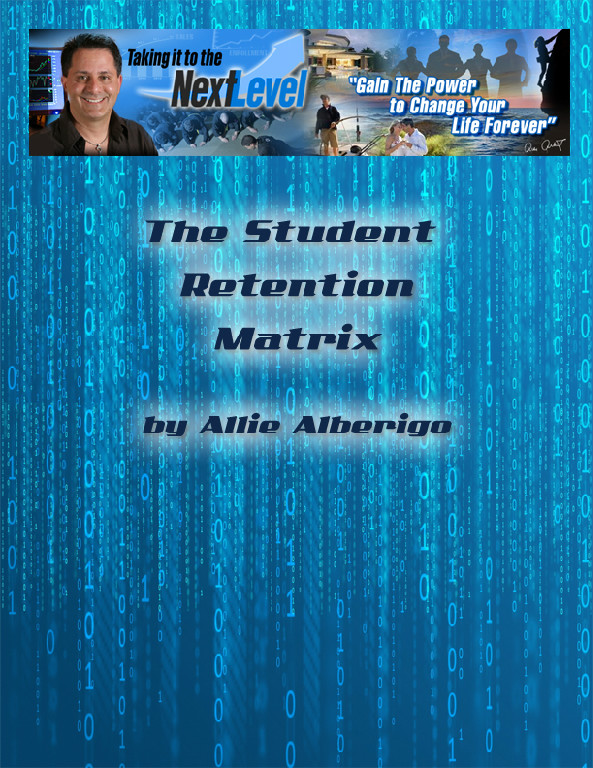 This is one of Allie's signature products because Allie has worked tirelessly for over 25+ years retaining students within his martial art school. Make not that he has run a traditional school with a classical martial art - NInjutsu and Ju Jutsu. This is important to note, because he has not run with the trends, sold his art short or changed to appeal to the money. He has made a great living by doing what he loves and taught an art preserving the integrity of what he learned in Japan. He has some students training for as long as 23 years, with an average retention rate of approximately 3- 15 years. This is way above industry standard and something many experts in the industry seek out Allie's advice for. In this "Student Retention Matrix" he shares with you the in's and out's of how to keep students longer while not selling out, all while keeping them happy for years and years. This Downloadable PDF kit, including video's and support from Allie as he guides you to understand the in's and out's of what you need to do every step of the way. $49.99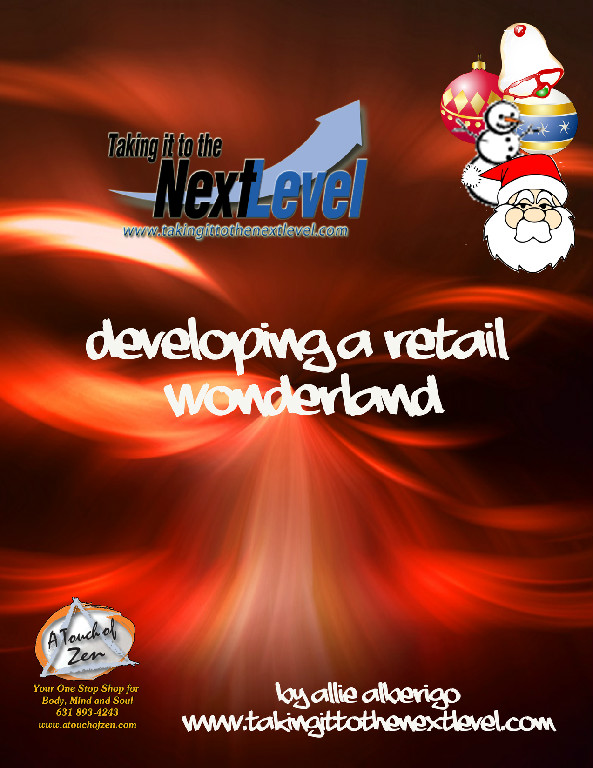 For years Allie has run a retail and internet store called A Touch of Zen. He also has developed systems to make sure school owners do not squander one of the most untapped markets within their business - RETAIL.
In this step by step system Allie shares freely what he uses to sell retail in his schools. This product is guaranteed to make you money, or you get your money back. $49.99

"The Referral of a Lifetime"
Did you know that 50-60% of your business should be generated by referrals within your martial art school? Successfully Allie Alberigo has used his Referral system to gain thousands of students over the last 25 years. You have probably heard it all from many different consultants and organizations but Allie clearly lays out what you need to do in this "How to do it," referral programs, but Allie's system is like no other. In fact it has been copied around the world thousands of times over.
In this step by step system he shares with you all the little secrets he uses to keep your students excited, motivated and referring you hundreds of members throughout the year. $49.99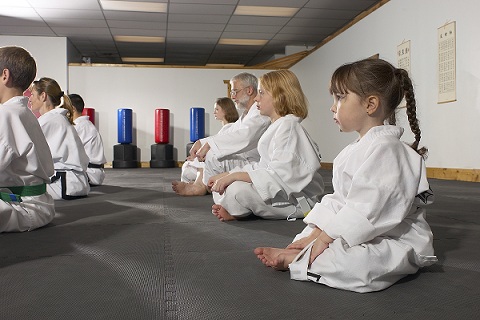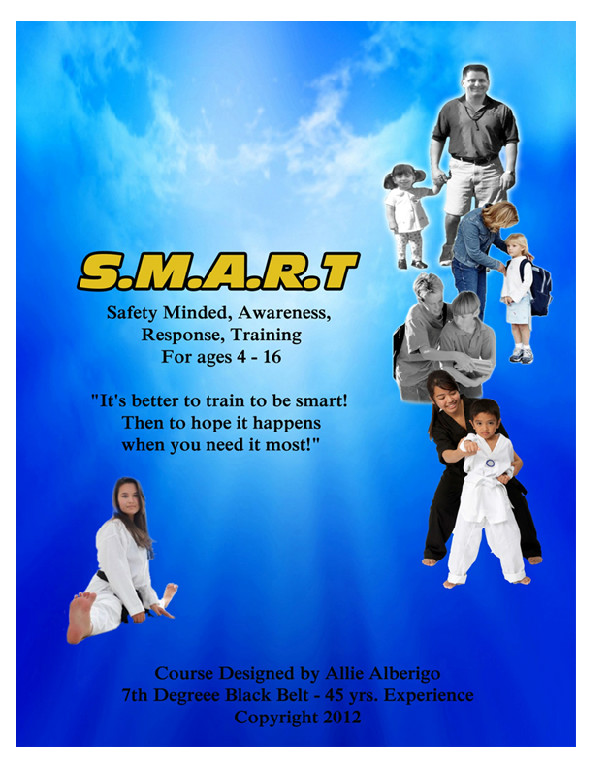 Allie Alberigo has been teaching martial arts to Soldiers, Police Officers, S.W.A.T., Special Agents and many elite forces in the military. For over 20 plus years he has made it his business to help children avoid the pitfalls of unexpected danger, Bullying, Pier Pressure and Violent Encounters. In this custom designed S.M.A.R.T program Allie teaches School Owners how to easily put together a program that can be taught to children from ages 4 -16 years old the necessarily skills to be safer and more prepared. It comes with a handout booklet that you can white label with your own logo and name on it. This is a must for any school owner and worth every penny. $39.99

"Red Carpet Premier"
Have you ever waited in anticipation for the opening of your favorite movie or opening day to a brand new restaurant. Imagine if every one of your events were run like a "Red Carpet Movie Premiers?" In this amazing kit, Allie shares with you the in's and out's of making this happen each and every time with your martial art school. No matter whether you have 20 or 2000 students, these systems will help you have the most amazing night ever. From A-Z, Allie shares with you his secrets on his systems. $49.99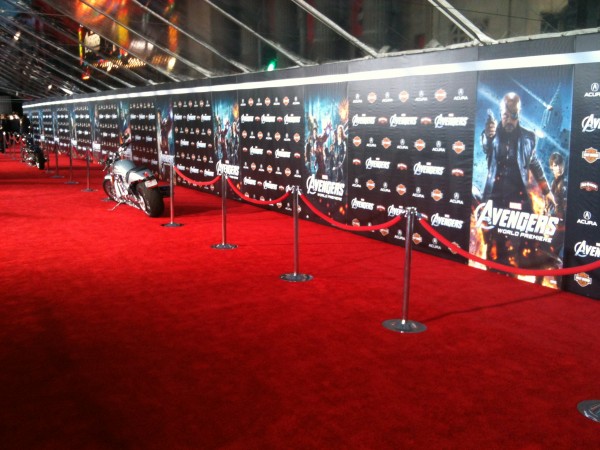 "The Complete Procedures Manual"
Have you ever wondered all the systems you needed to build a fully functional, professional martial arts school? I mean all the systems it takes from A - Z. Well imagine you no longer needed to figure it all out. What if we supplied you with every system needed to get your school off the ground and start running. Allie Alberigo designed his program manual to build successful school all around the world and shares this with his own affiliate schools as a day to day operation manual. You don't want to miss out on this. From A-Z, Allie shares with you his secrets on his systems.
Table of Contents
SECTION 1 - NEW STUDENTS
 Section 1 Course Completion Contract , Initial Call / Walk In, Answering Common Questions, Adult Inquiry Call Script, Child Inquiry Call Script, Trial Book , Trial Book Form,
 Missed / Hot Trials, Trial Reminder Script, Missed Trial Script, School Tour, School Tour Outline, Trial Interview Procedure, Trial Interview Outline, Welcome to the Family Package, Orientation, Meeting Reminder Script,
SECTION 2 - UPGRADES
 Section 2 Course Completion Contract, Upgrades, Special Invites, Upgrade Call Script,
SECTION 3 – RETENTION
 Section 3 Course Completion Contract, Promotions, Renewals, Renewal Call Script, 4 – 8 Week Calls, 4 – 8 Week Call Log, Attendance, Attendance Call Script, Retention Mailers
 Section 4 Course Completion Contract, Birthday Parties, Un-Birthday Parties, School Visits, Buddy Day, Fun Night, Fun Night Set-up, Fun Night Flyer, Movie Night, Adult Seminars,  Event Call Script,
SECTION 5 – STATISTICS
 Section 5 Course Completion Contract, Financial Statistics, Financial Chart, Enrollment Statistics, Enrollment Chart, Attendance Cards, Task Report, Task Report Chart,
SECTION 6 – SALES
 Section 6 Course Completion Contract, Sales, Kyu Level Gear Sales, Up Selling, Impulse Items, Branding, Seasonal Merchandise & Sales, Customer Education
$299.00







© 2017 Taking it to the Next Level and Next Level School Owners Club- all rights reserved | © 2015 Taking it to the Next Level - all rights reserved | © 2015 Eliteinsites.com - all rights reserved